Are you worried about the safety of your family and valuable property in the house, may fall into the sights of the thieves? In fact, it is a common concern for everyone now. According to research every 20 seconds there is a nationwide theft, with this number is enough to make you worry for yourself and your family.
Nowadays, locks with smart anti-theft functions become extremely necessary and important for us to be able to protect our assets well. That is also the reason why many smart door locks are becoming more and more widely used today. And to choose the most suitable type of lock for your apartment, house, villa ... you should refer to the information and key functions of the smart door lock.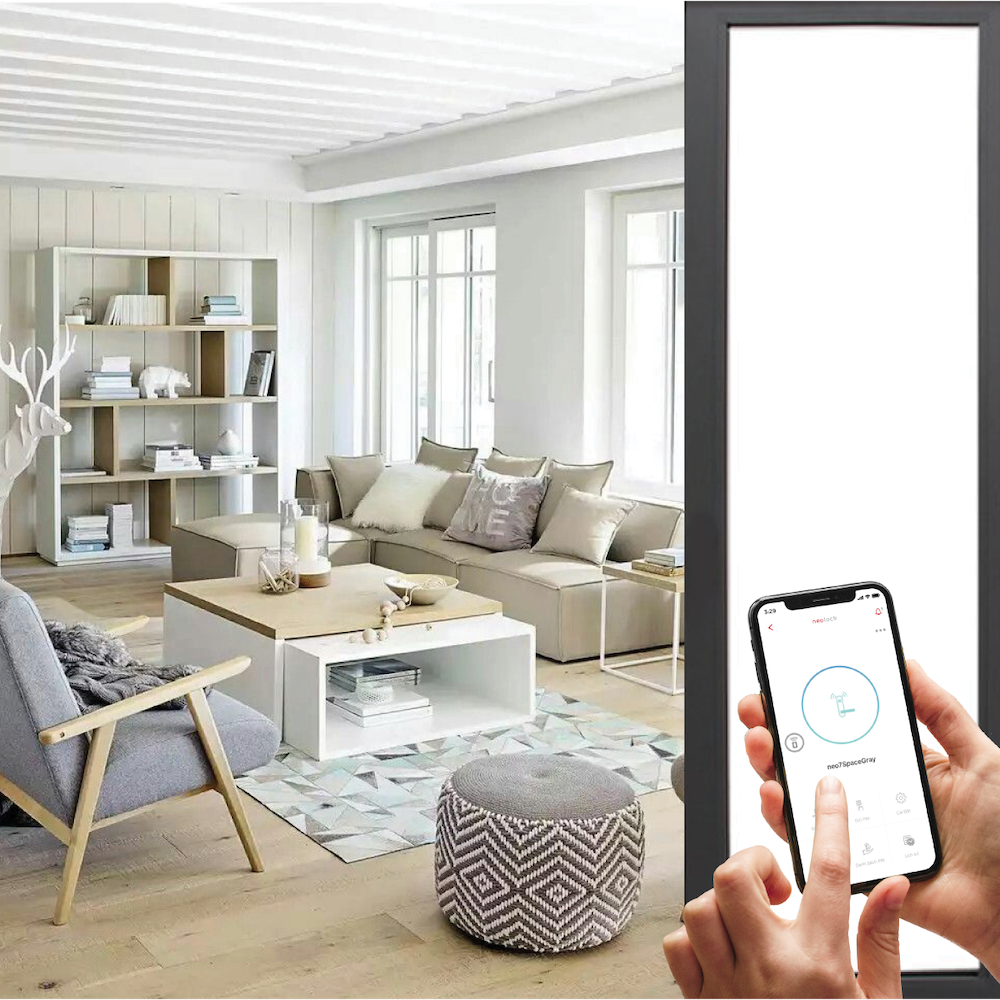 1. Features unlocking by smartphone
Smart door locks opened by phones are also very popular, prevailing in the market. The simplest design of the door locks with this feature is to open and close the door with your phone via Bluetooth, and at a higher level, these door locks will be connected to a wifi modem. Help users to control the lock even when not at home.
2. Fingerprint opening feature
Fingerprint unlocking is probably one of the most convenient features today of the smart door lock line. To be able to open the door with a fingerprint, these locks all share the same indispensable design is an optical window that scans and stores the user's fingerprints. Default fingerprint of everyone separately. Therefore, this is also the safest security feature for locking the door of your apartment, house or villa.
3. Features unlocking by magnetic card
Unlocking doors with magnetic cards are these smart door locks that will be integrated with a card reader, touch and card identification. Then, instead of using the key into the lock, you only need to carry a magnetic key card that has been entered, formatted in the management system to touch the lock easily to access and higher security.
4. Smart unlocking by code
With the smart door unlocking function with the code, when you have to go out, the door will automatically close even if you forget to lock the door, it is very safe. Or when you need to open the door. You just need to enter the code according to the password pre-installed to open the door, do not worry if you forget the key and can not enter the house.
Also a smart door lock series with 4 different ways to open the door, Neolock door lock is sure to make you satisfied not only with a low cost, extremely reasonable but also satisfaction with the quality and convenience benefits, safety, security, anti-theft capabilities that this product offers.
See product details: http://www.neolock.com.vn/san-pham