With Neolock smart lock, you will not have to search for the key every time you leave the house or worry about locking the door or not and have to run to check back, everything will be guaranteed. Safe when you own a smart key without Neolock key.
This feature will really help you in a lot of urgent cases or when you feel too tired just want to go inside and sleep right away no matter if it's locked or not.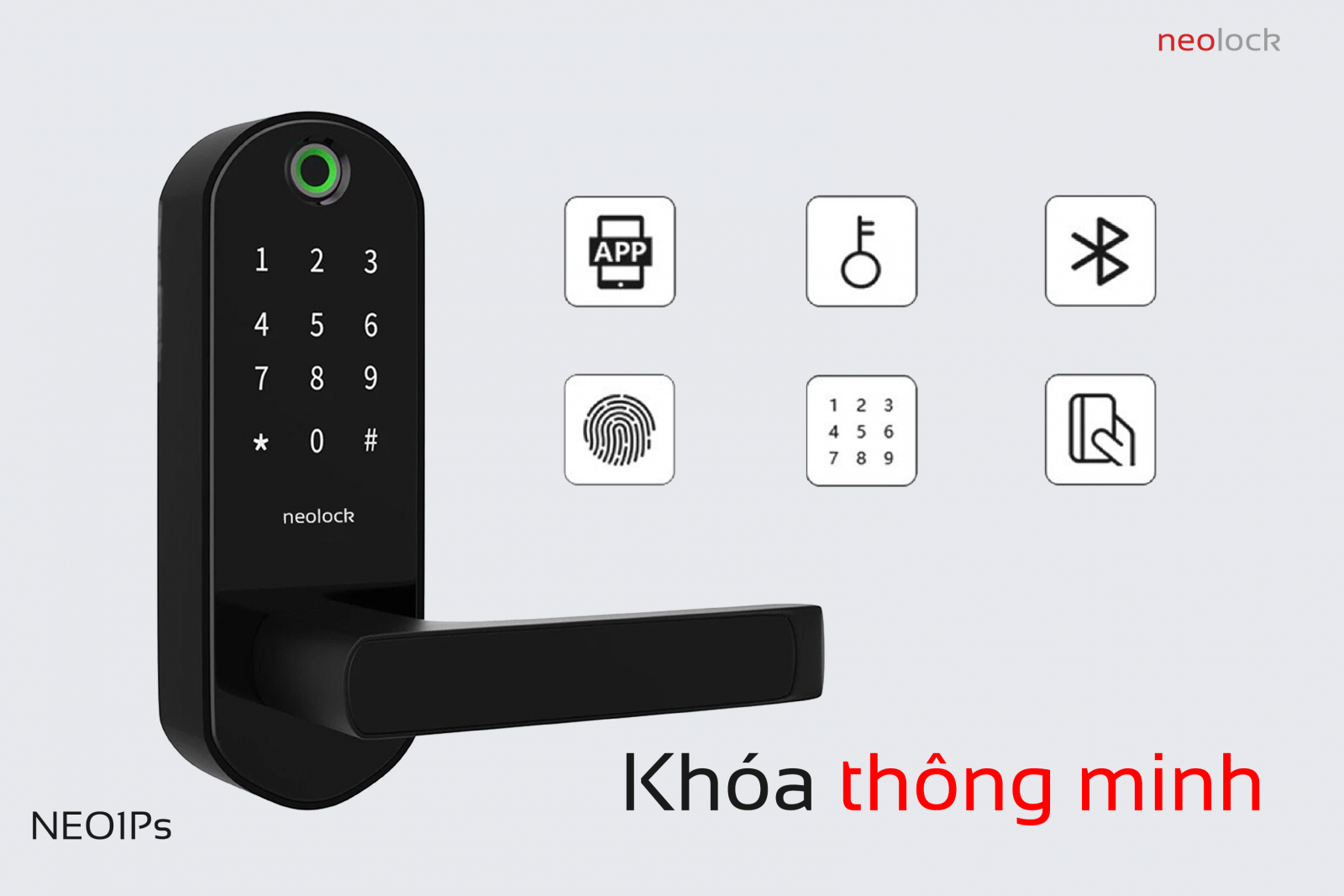 1. High safety
Although the outside looks sleek and "fragile fragile", but the type of electronic door locks that smart security is very high with respectable durability.
Normal door locks can be easily cracked, but with Neolock keyless smart locks, it is very difficult by using advanced technology to help prevent and crack effectively.
The lock of the lock is usually only about 1cm thick and usually only has one horizontal latch, the thickness of the smart door locks can be up to 1.5 times and up to 2 horizontal latches even 4 latches in some high-end types.
In addition, the locks are also equipped with electric shock protection (the weak can use a large power source to short the locks to open the doors) thereby ensuring maximum safety for the house.
2. Intrusion alarm
Thanks to its intelligent handling capabilities, Neolock keyless smart locks can detect unauthorized incidents and will immediately trigger an alarm if it is suspected of unauthorized sabotage on the device. The high volume of the speakers will make sure the intruder is startled and quickly give up the intention to break into your home.
3. Automatically lock when wrong input many times
If someone tries to break into your house with a code, after entering it incorrectly many times, all features on the device will be disabled for a few minutes, causing the intruder to spend more time and have can draw attention to others.
Besides, they also have the ability to prevent seeing the password by providing a large password length and password hiding feature, even when someone is looking directly at you, it can not be opened.
4. Automatically alarms when there is a fire
This is also a very useful feature of the smart electronic door lock. Many cases of fire that the people inside could not find the key due to panic and dust have led to painful cases.
With Neolock, when a fire is detected it will immediately siren and the door will automatically open so you can quickly escape or outsiders can easily enter to help you escape.
5. Diverse ways to unlock
Compared to conventional locks that can only be opened with a key, with the smart door lock, there are many different ways to unlock it in case you cannot unlock it in one way, it will be opened in another way.
The main types of support are: Backup key, magnetic card and fingerprint with PIN.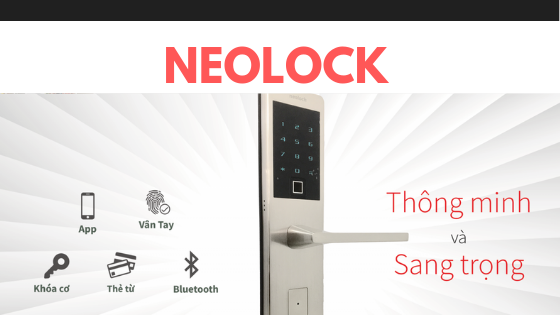 6. Diversity of designs and suitable for all types of doors Keyless smart locks come in many different styles and colors, ensuring that they will fit every door style and color of your home.
7. 2-way conversation with video Modern types of Smart Lock can be integrated with the ability to have two-way video conversations, so you can know who is coming home to be more prepared or can simply decide. Should open the door or not, avoid the situation that strangers have bad intentions towards you, especially with women when alone at home.
8. Where to buy genuine smart door lock Currently, many types of magnetic locks and floating goods of unknown origin, very poor quality goods, so if you do not buy genuine goods can make "money lost disability" very dangerous. smart door lock combination possesses all the most advanced features available today. To experience you can come immediately Neolock to directly try and evaluate the quality before deciding to buy offline.
Address: 47/25 Trần Quốc Toản, Phường 8, District 3, Hồ Chí Minh
Hotline: 0902 978 179 - 0986 435 388
Technical hotline: 0886 895 313
Email: info@neolock.vn