Smart door lock by phone is a high-class product line, installed in luxury apartments, apartments, offices, hotels ... So why is this smart lock line "attracting customers"? Let's find the answer with Neolock below!
Today, the development of the 4.0 technology revolution brings many advanced and modern products, gradually replacing traditional products. In the door lock segment, households, apartments, hotels ... focus on installing electronic door locks to increase the aesthetics, safety and durability during use. Moreover, today the types of door locks that can be opened with a phone are increasingly interested in using more by the modernity and great utility that it brings.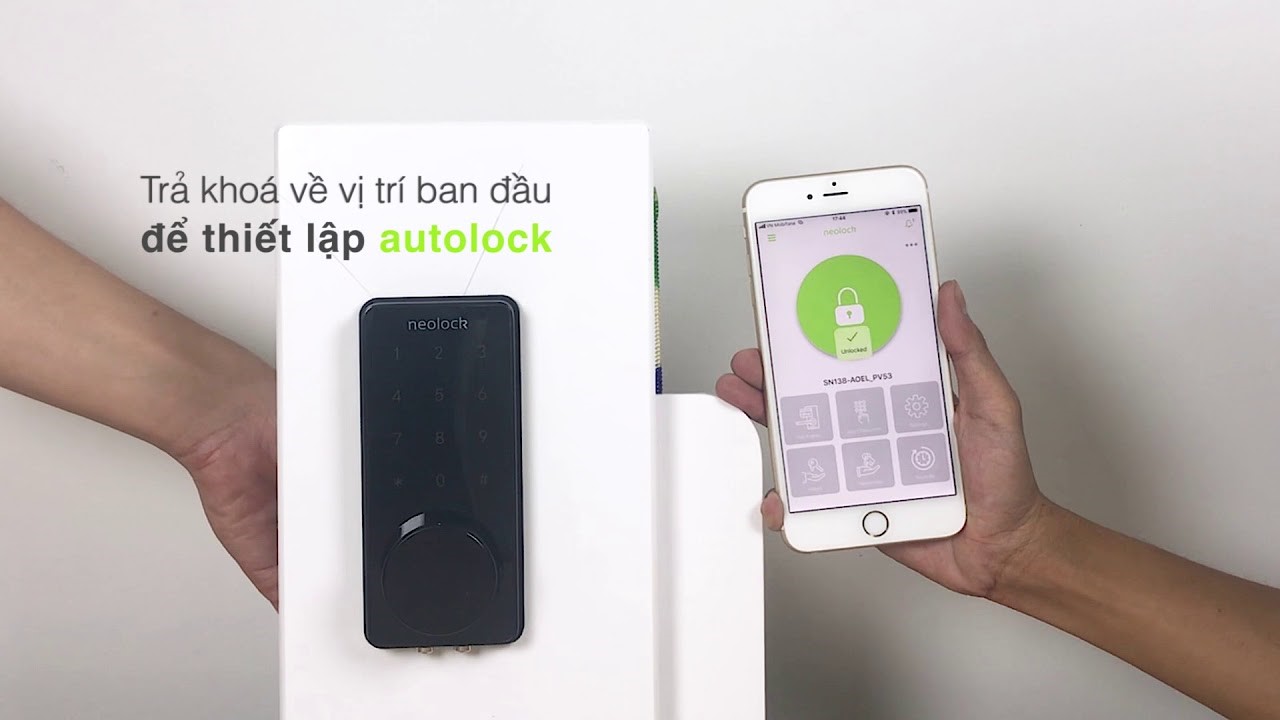 Why should smart customers choose smart door locks with their phones?
- Electronic door lock capable of controlling opening / locking the door remotely via a smart device such as a phone; Unlock with fingerprint, magnetic card or password
In the past, when leaving the house, people only used traditional iron locks to lock the door and brought a bunch of keys. You always worry that someday you will lose your keys, or the locks will be broken, cracked, even opened easily and bring all the property in the family. Today, as technology develops, people have created smart door lock products that can open / close quickly; absolute protection of family assets against crooks ...
All of these electronic lock lines (smart door locks) are integrated with technologies to unlock fingerprints, magnetic cards, passwords, even with modern lines that can unlock the control gate from far by phone.
- "Instant price quality" is the second reason you should choose smart door lock by phone
In fact, the price of door locks with remote control capability is more expensive than traditional door locks. However, "price associated with quality" is absolutely true in the current door lock segment. You try to calculate, if you spend a few million to own the smart door lock line capable of remote control by phone will be very useful.
For example, when you have lots of things in your hand; outdoors in heavy rain / hot weather or simply you are tired after a day of work ... then opening your hand compared to using a phone "gently press" the remote port lock will open will bring a great experience better. Or like when you go to work, you have to worry about a lot of work and the ability of "goldfish brain" is very high, you accidentally lose your home key. How to return home? You have to spend an amount to hire locksmiths, breakers ... And with the automatic door locks, you do not have to worry about this.
Neolock door locks open by phone Neolock electronic door locks are products designed based on modern technology, smart security systems, helping users to be more secure when going out. This type of electronic door lock is used for remote controlled wooden doors. Also this type of lock can be used for many other door materials such as steel doors, gates, fire doors ...
Neolock remote control door locks are constructed of high-grade alloy material. Neolock door opening method as well as other smart door locks are all by fingerprint, password, magnetic card, mechanical key, bluetooth.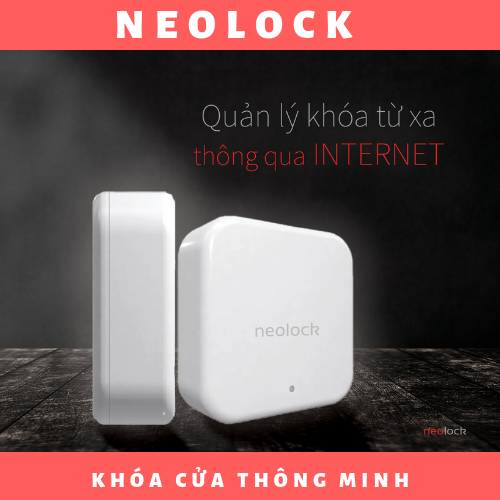 The biggest advantage of this product line is the ability to open the door remotely from your phone.
The Neolock remote-controlled door lock series uses the most modern fingerprint recognition technology with an ultra-sensitive fingerprint sensor. The position of the fingerprint reader is designed very easy for the user.
In particular, this type of door lock capable of remote control by this phone also has special fire resistance, protecting the lock against cases of sudden high temperatures or cases of fire.
>>> Check prices, detailed specifications of Neolock here
Address: 47/25 Trần Quốc Toản, Phường 8, District 3, Hồ Chí Minh
Hotline: 0902 978 179 - 0986 435 388
Technical hotline: 0886 895 313
Email: info@neolock.vn