Cheap hotel lock NeoH10
Sku: neoH10
Warranty: 12 tháng
NeoH10 hotel magnetic lock is an electronic lock line of the Neolock brand. NeoH10 is one of the key models with a simple design but no less luxurious and classy. If normally there is only the mechanical key, the customer can drop it at any time.
NeoH10 hotel magnetic lock is a cheap hotel key line under the Neolock brand. NeoH10 is one of the key models with a simple design but no less luxurious and classy. If normally there is only the mechanical key, the customer can drop it at any time. However, with NeoH10, added with a touch card, it is convenient, easy to use and increases security features. Let the NeoH10 lock add luxury and modernity to your room.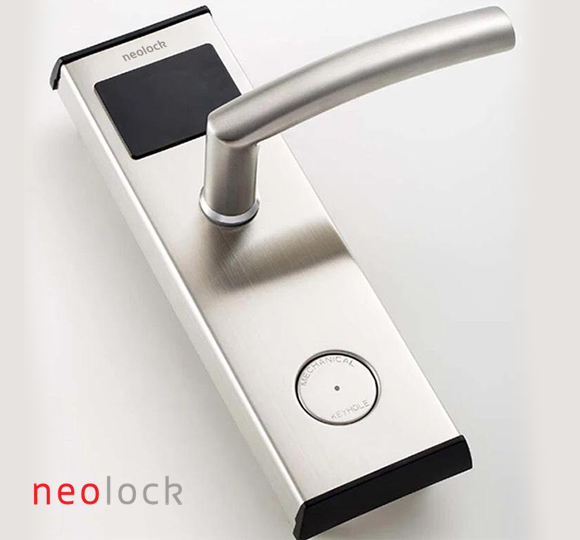 Advantages of card door lock from NeoH10 hotel
NeoH10 hotel magnetic card lock using MIFARE keycard, contactless touch. NeoH10 is a lock line specialized for modern hotels with two unlocking features by mechanical key and magnetic card.
Not only convenient and safe unlocking with different levels of security, easy to manage, suitable for hotel locks using magnetic cards. The lock also has an additional function of unlocking with a regular mechanical key, in case the user has another way of opening.

NeoH10's ultimate security and safety

Among the factors for customers to choose your hotel, safety and security is always a top priority, with this criterion, the door lock for guests from neolock hotel guaranteeed you will be satisfied. NeoH10 integrates 2 security features at the same time opening is quite convenient, modern including magnetic card and backup mechanical key, the 2 most popular unlocking methods today in famous hotel systems.

NeoH10's mechanical key is designed with anti-copy function to prevent thieves from trying to copy your mechanical key to unlock it. At the same time, thanks to a modern smart design, the hotel lock has fireproof and explosion-proof features, and has the feature of emitting a sound to signal when there is a major violent break-in or a wrong card for the hotel owner to detect in time to take measures. Make your users feel secure while staying at your hotel.

Design model luxury and class

For hotel lock products, the aesthetic factor is highly appreciated with the luxurious design of the NeoH10 lock, which is chosen by many investors simultaneously for their building.
The lock includes 2 colors: gold / silver, suitable for many interior tones, easy to combine no matter what style you design the hotel and which main color.
Neolock electronic lock has a simple design with dimensions: 38 mm ~ 50mm thickness, suitable for many popular hotel doors today.

High quality NeoH10 door lock manufacturing material

NeoH10 is made of alloy material 304 which is durable, sturdy, resistant to environmental corrosion or impact, is not rusty, shiny, creates high aesthetics, does not degrade toxic when used for a long time, is harmful to humans like ordinary locks, is a line of magnetic card locks used for hotels, motels, offices, apartments... In addition to bringing high aesthetics to the lock, it also makes the key life sustainable over time. With Model NeoH10 with magnetic card lock feature meeting EU technology standards. Moreover, this model is also suitable for many different types of doors such as wooden doors, steel doors.
Save energy
Neolock lock consumes less energy, supports up to 5,000 times of opening and closing operations to help people save costs and not spend much time buying batteries, and has a low battery warning function when the battery is below 6V so that users can promptly recharge the battery for the door to avoid locking the battery completely, leading to the lock not working, causing inconvenience to consumers
Solution to lock the card from the hotel with Model NeoH10

When the customer checks-in, the staff determines the guest's length of stay and issues the card. Guests then use the card to open the room door, then insert the card into the magnetic switch to open the power source and turn on the electrical equipment in the room, when the door is closed the lock will automatically lock the door. When guests leave the room, remove the card from the magnetic switch, all electricity will be automatically cut off after 10-15 seconds so that the guest can leave the room in time. This helps customers save electricity, save effort and prevent fire. The administrator can issue many types of cards with other functions to serve the management needs of the hotel
The owner or manager can see what cards the employee (or manager) has issued via a report of card, or can review the guest check-in/check-out history via a report of guest, in case of a loss incident, the owner or manager can check the access history via a door open report (or report of which door was opened).
When buying Model NeoH10 at Neolock, you also enjoy many incentives such as free on-site installation, 12-month warranty.
Hot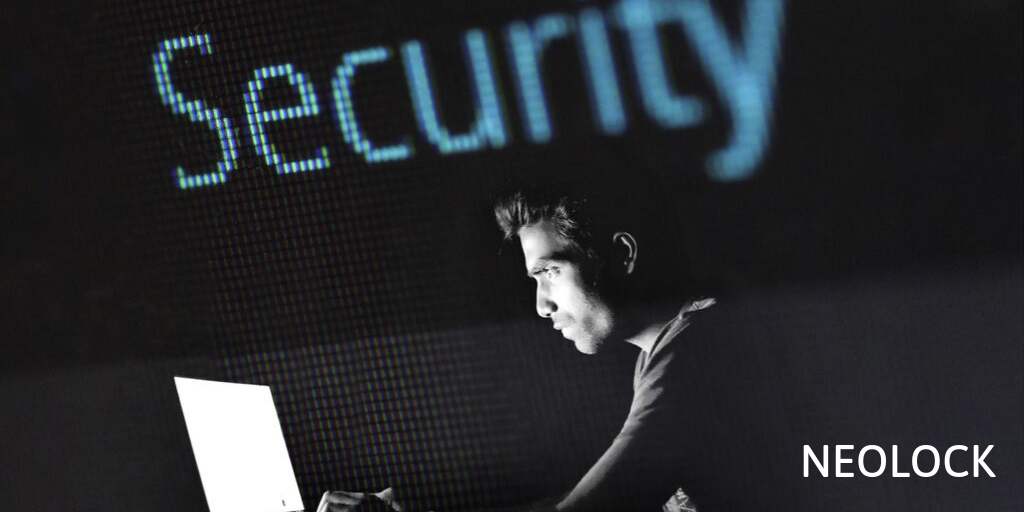 Are you worried about the safety of your family and valuable property in the house, may fall into the sights of the thieves? In fact, it is a common concern for everyone now. According to research every 20 seconds there is a nationwide theft, with this number is enough to make you worry for yourself and your family.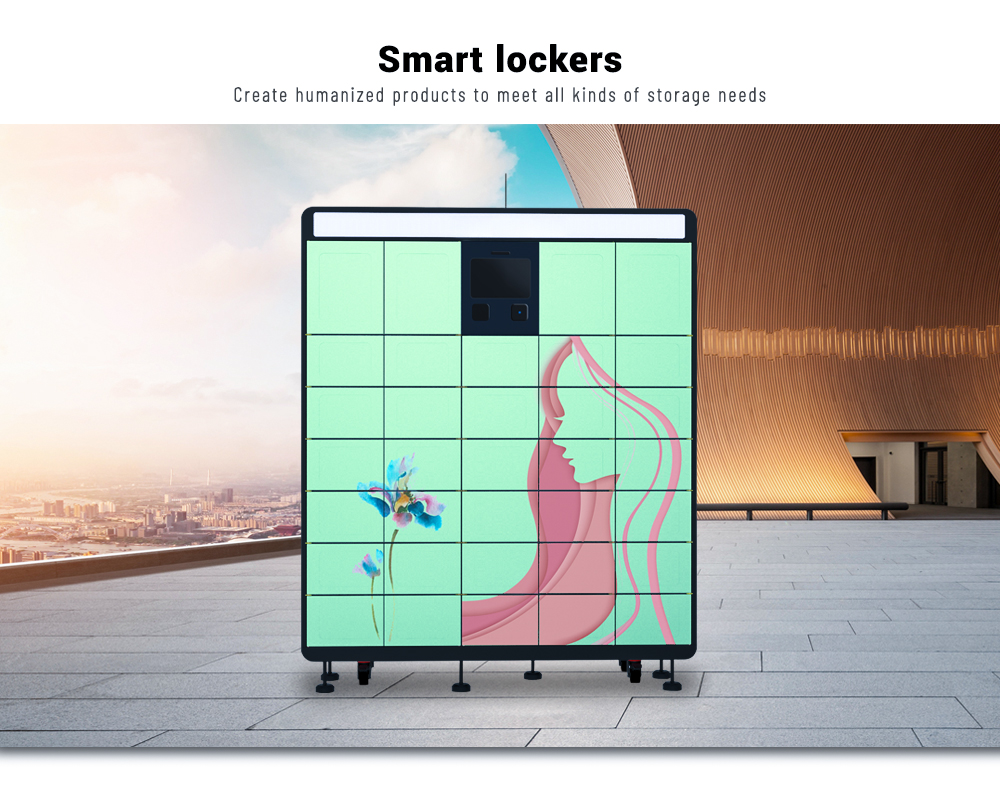 The trend of buying goods online in the context of epidemics and social distancing has grown strongly, so that the freight forwarding service will have a high risk of infection when contacting and delivering goods, so Neolock provides smart locker lock and API, SDK for the integration of partner's application ecosystem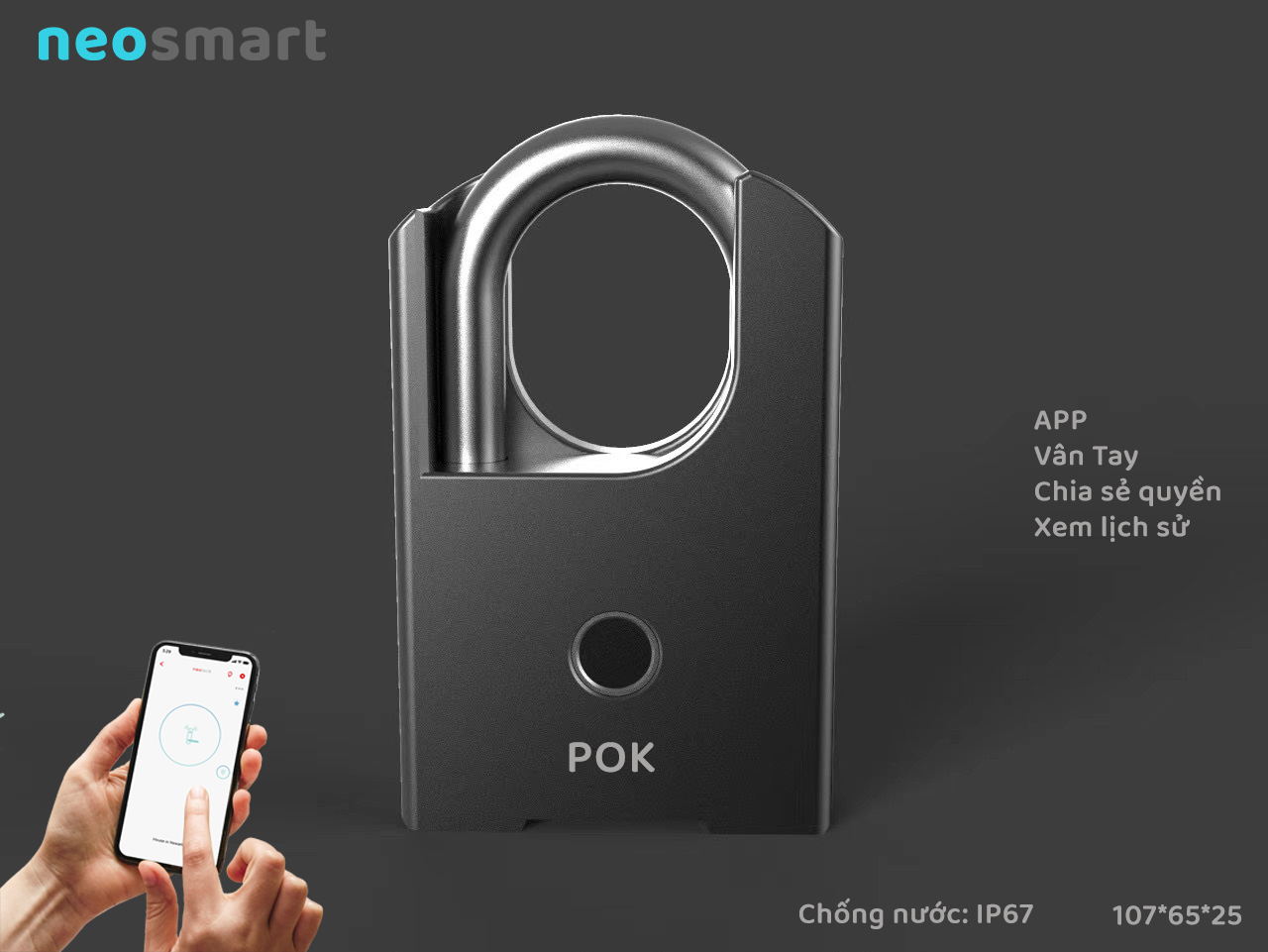 As one of the leading companies in the security industry, Neolock has developed a new product that offers unparalleled security and convenience for personal and commercial use. The POK 79 is a fingerprint padlock designed to resist cutting and prying attempts, making it a reliable and robust solution for safeguarding personal belongings, vehicles, and industrial equipment.