High-class electronic lock NeO1
Liên hệ
NeO1
12
High-end smart lock NEO1 is favored by modern and luxurious design with many outstanding features such as password unlock, card, Bluetooth and time-based code issuance.
---

SMART LOCK NEO1
Neo1 high-end smart lock makes it smart, simple and safe to access, by managing the lock via a mobile phone application, the control will be made extremely easy. In addition, the lock is also equipped with the function of unlocking by a magnetic card and a pin code that can be further customized to erase the magnetic card or pin code, granting the pin according to the time limit.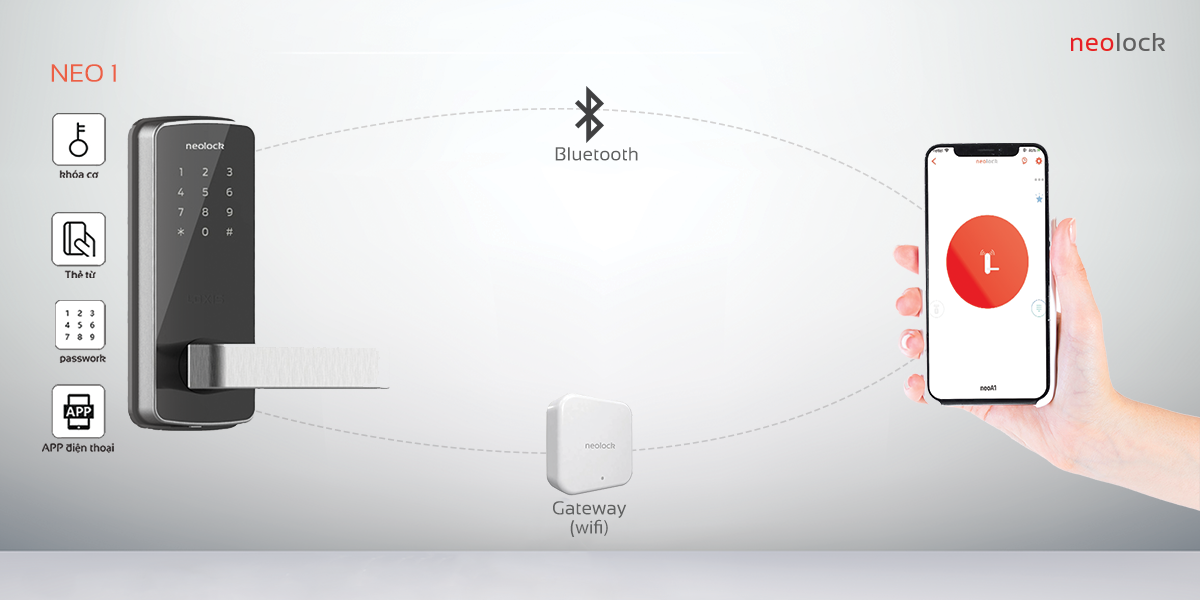 Feature
NEO1 smart lock is equipped with features to unlock via a mobile phone app, magnetic card, pin code or can also use traditional mechanical keys.

Mobile application management
Users can randomly add or delete temporary users and temporary users. Lock or unlock the door, view your access history with the push of a button - on your smartphone app

Smart touch screen keyboard
The resistive touch screen is very fast to unlock, features absolute security of 128bit encrypted communication data and OTP technology.

Smart touch screen keyboard​
Record all user entries. The log provides users with access to unlocked data

Emergency reserve key
Physical lock will be provided in case of any emergency.

LED backlight
Indicate your door lock status (locked/unlocked), making it easy to unlock in low light.

History record
Record every user's entry. Activity logs grant users access to real-time data. See access history.
Create and Send PIN remotely
This function allows users to change or create new PINs remotely.

Automatically lock in 5 seconds

Share ekey management rights
The function allows the host to share management rights to other accounts, which is convenient for adding and deleting new accounts.

Bluetooth technology
BLE 4.0 technology allows users to access th

Real time battery indicator
A low battery indicator will show 1 week's notice, and the lock also has a USB backup charger port that provides temporary power before the battery can be replaced.
Technical data
| | |
| --- | --- |
| Bluetooth standard | Bluetooth 4.0 BLE |
| Size | 177.5 (D) * 70 (R)mm |
| Operating system support | Android 4.3 / IOS 7.0 and above |
| Door thickness | 38~55mm |
| Electricity supply | 6V ( 4 AA batteries ) |
| Mass | 3kg |
| Temperature | -20 ~ 70℃ |
| Operating temperature | 0~80℃ |
| Number of cards from | 150 Cards |
| Electric | <200mA |
| Door type | Wooden doors / steel doors / fireproof doors |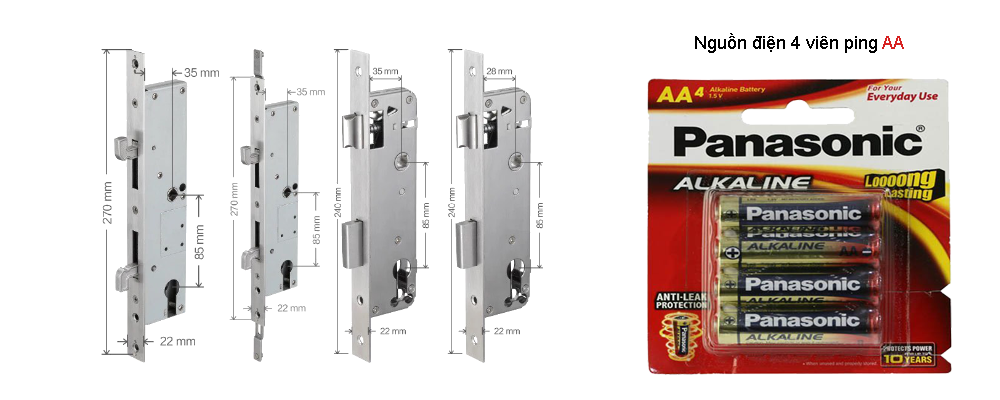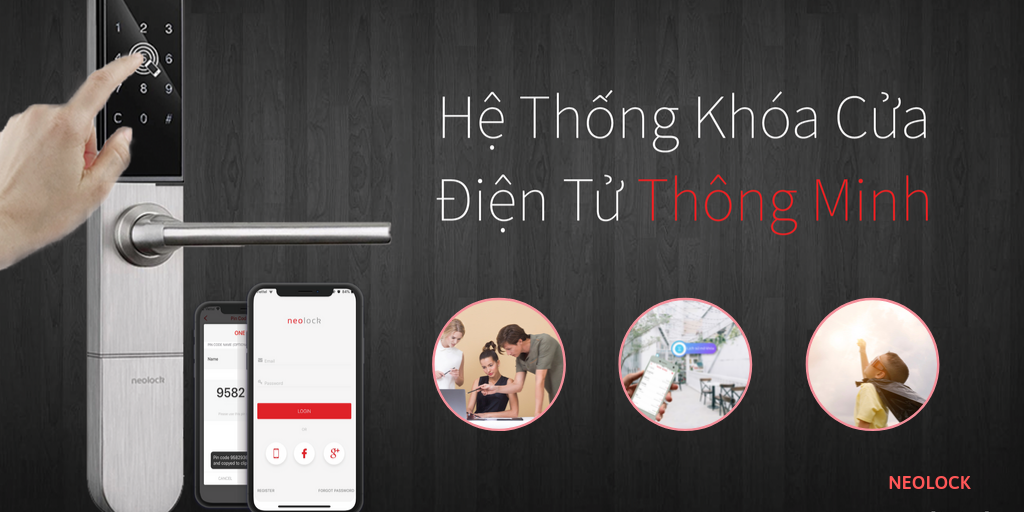 Hot
Thời đại 4.0 khiến chúng ta luôn bận rộn, không dành nhiều thời gian cho việc kiểm soát việc đi lại của con cái. Bạn lo lắng cho con mình không vào nhà được thì hãy yên tâm chỉ với chiếc smartphone và truy cập vào ứng dụng, bạn có thể truy cập xem lịch sử ra vào của ngôi nhà và hoàn toàn an tâm cho sự an toàn của con mình.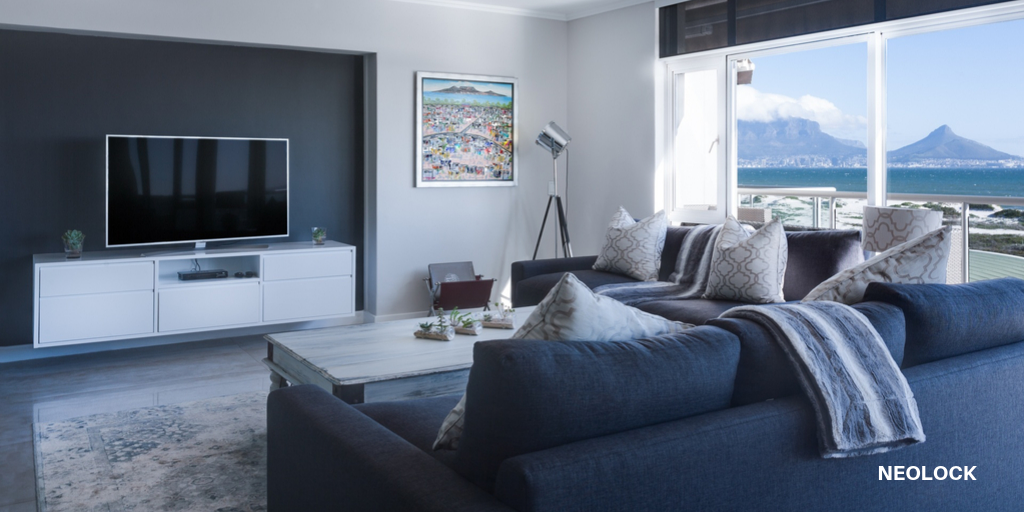 Khóa cửa điện tử thông minh ra đời như một điểm nhấn đánh dấu bước phát triển của công nghệ 4.0, được áp dụng trong ngành bảo mật an ninh, mang lại vô số tiện ích cho người sử dụng. Tuy nhiên cụ thể như thế nào hãy cùng chúng tôi tìm hiểu thêm thông tin dưới đây bạn nhé.
Dưới đây là những ổ khóa thông minh tốt nhất trên thị trường. Chúng tôi đã xem xét thời gian cài đặt, bảo mật, tính năng tiện lợi và khả năng tương thích nhà thông minh.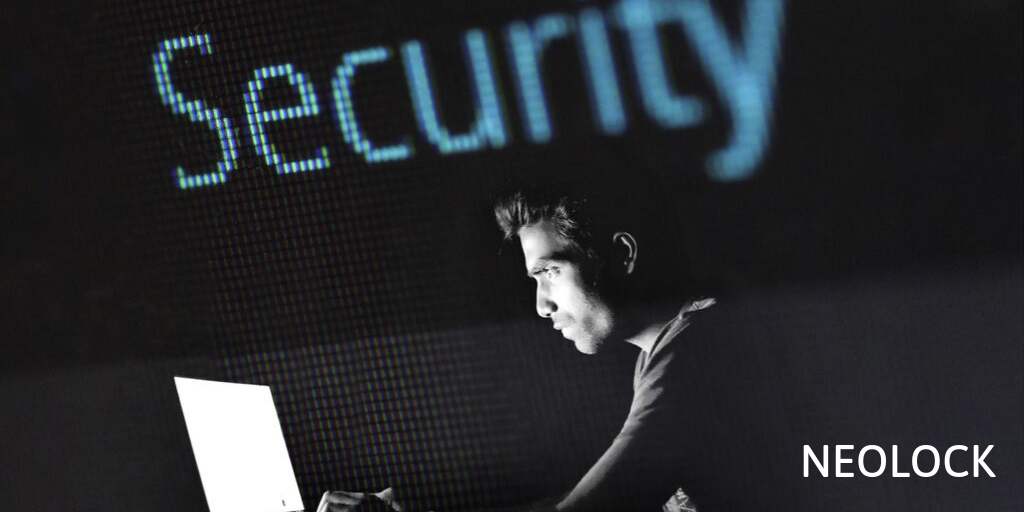 Phải chăng bạn đang lo lắng về sự an toàn cho gia đình mình và tài sản giá trị trong nhà có thể lọt vào tầm ngắm của siêu trộm không? Thật tế đó là mối lo ngại chung của tất cả mọi người hiện nay. Theo nghiên cứu cứ 20s là xảy ra một vụ trộm cắp trên cả nước, với con số này đủ làm bạn lo ngại cho chính bản thân mình và người thân rồi.